For the past three years your host Michelle Leonardson has attended Savor Idaho, the largest wine event in Idaho by invitation of the Idaho Wine Commission.  In turn, she has invited Boise-area photographer, Brittany Rosenthal, and together they have captured the event through pen and lens on the Where the Wine Is blog.  In this episode best friends and collaborators Michelle and Brittany discuss the event and share their favorite wines of the day!
Savor Idaho is held on the second Sunday in June in the beautiful setting of the Idaho Botanical Gardens.  Due to its increasing popularity, an additional event called Savor Idaho North will be held in Coeur d'Alene on August 10, 2017.
Related Links
Savor Idaho
Savor Idaho North
@IdahoWines
Wines Recommended in This Episode
Whites
Crossings Winery 2014 Chardonnay $14.00
Ste. Chapelle Winery 2016 Panoramic Chenin Blanc $19.00
Cinder Wines 2016 Dry Viognier $20.00
Holesinsky Winery 2016 Riesling $9.00
Scoria Vineyards & Winery 2015 Chardonnay $22.00
Rosés
Coiled Wines 2016 Rosé $18.00
Holesinsky Winery 2016 Rosé $9.00
Split Rail Winery Daft Pink Brut Rosé
NV Redhead Pink $12.00
Reds
Crossings Winery 2014 Bleu Noir $17.00 (review of the 2012 Bleu Noir)
Pend d'Oreille Winery 2014 Cabernet Sauvignon
Coiled Wines 2015 Sidewinder Syrah $26.00
Scoria Vineyards & Winery 2014 Cabernet Sauvignon $25.00
Bitner NV Las Tres Mujeres $20.00
Williamson Vineyards 2012 Harvest Moon Red
Cheers!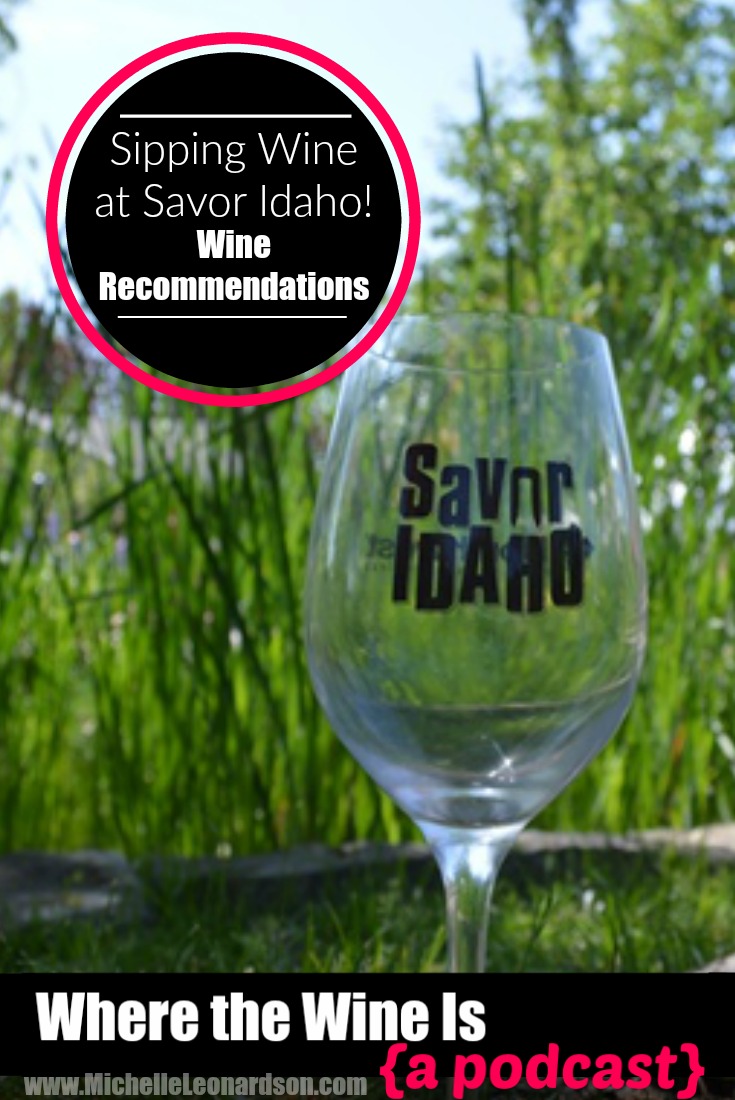 Podcast: Play in new window | Download | Embed
Subscribe: Apple Podcasts | Android | RSS