Each week I review and recommend a wine and send it to my Where the Wine is Weekly Newsletter subscribers.  Here are the wines I reviewed in March!
These wines were purchased by me.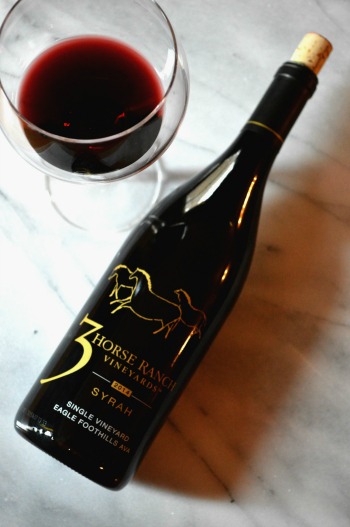 3 Horse Ranch Vineyards 2014 Syrah Single Vineyard Eagle Foothills AVA.  Another terrific wine made by Idaho winemaker Greg Koenig.  This wine was recommended by the winery owner, Martha Cunningham, as a true expression of the Eagle Foothills terroir. This wine is 14.6% alcohol by volume and priced at $40.00.
Appearance:  Dark purple.
Aroma:  Black cherry and cassis with hints of vanilla and leather.
Palate:  Full-bodied with medium acidity and strong tannins.
Finish:  Lovely and long lasting.
Rating:  Outstanding! A-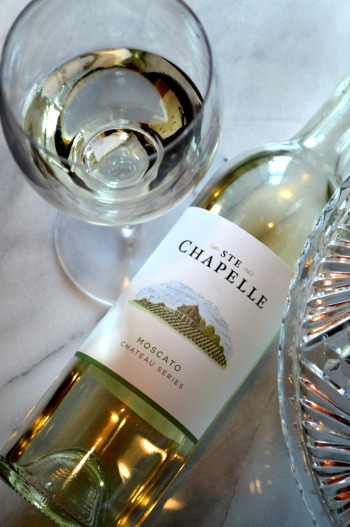 Ste. Chapelle Winery Moscato Chateau Series.  From the Muscat Blanc grape sourced in the Skyline Vineyard of the Snake River Valley.  This Moscato has 6.5% residual sugar; it's the wine I chose when I made the Quick Wine Cake and was a nice pairing for dessert as well.  This wine is 12.8% alcohol by volume and priced at $10.00.
Appearance:  Pale straw.
Aroma:  Fruity of aromas citrus and melon with a nice floral hint.
Palate:  Light bodied and medium sweet with apricot flavors.
Finish:  Medium finish with a lingering honey note.
Rating:  Excellent! B+
Pick up these wines direct from the winery or ask for them at your nearest wine shop!
Be the first to see my wine reviews by joining my mailing list.  It also includes a FREE copy of my Ultimate Wine Guide for Planning Your Next Party (plus bonus worksheet)!