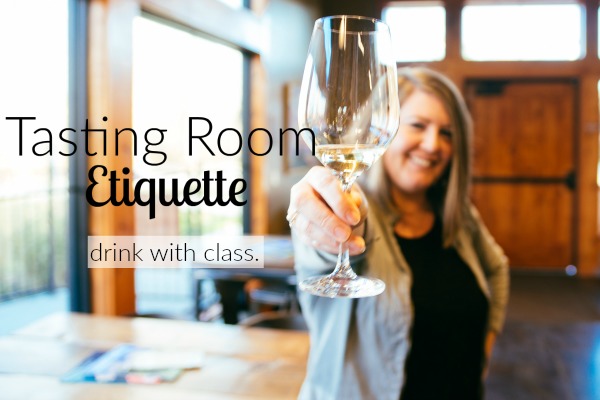 It'll probably come as no surprise that wine tasting at wineries is one of my favorite activities.
I've often been asked what I do at a tasting (besides the obvious).  It's a fair question because the answer isn't simply show up and drink.
Although no two tasting rooms are alike, some universal truths exist that can help guide your experience.  Here are some helpful tips, including what to expect and a few do's and don'ts to guide you when you next venture out to a winery.
What to Expect
You can expect to be welcomed by a friendly wine steward or ambassador, who will pour your wines and educate you about them during your visit.
If the winery is busy, head to the bar and wait for the steward to approach you.  They will likely ask if you are interested in a tasting and inform you of any options.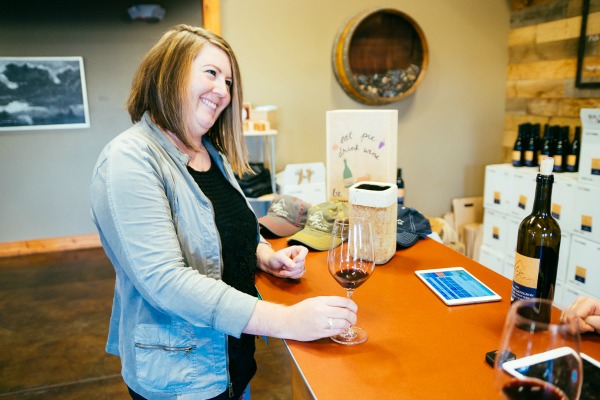 Depending on the winery you will probably be able to seat yourself at the bar or wherever you find the most comfortable.  Many establishments have tables and chairs as well as comfy couches and various options.  You may be able to wander the room and proceed at your own pace.
The tasting will begin with white wines, then red, and end with sweet or dessert wines according to the winery's offerings.  See the Wine Tasting Guide for tips on how to taste like a pro!
You may be provided literature on the various wines and you should feel free to ask as many questions as you want!
Do's
Do call ahead!  If you have a party of 8 or more, give the winery a heads-up.  Some can easily accommodate multiple guests, but smaller venues may need advance notice to make room or appoint a steward just for your group.
Do see if they have a tour.  Big wineries may have tours scheduled at appointed times, but smaller boutique winery tours may only be open by appointment.  It's definitely worth doing if you have the opportunity!
Do feel free to spit and pour out wine.  There's nothing wrong with dumping or spitting out wine if you don't like the taste.  Most places provide jars or cups for this purpose.  This can also be a useful way to keep from getting too tipsy.
Do be honest with your wine steward.  When they ask whether you enjoyed a wine: if you love it – sing out; if you didn't care for it – be tactful, but truthful.  This can influence which bottles come next or even lead to your being able to try something truly special if your steward is so inclined.
Do buy a bottle.  Take home your favorite wine of the day!  Also keep in mind that while you should expect to encounter tasting fees, many wineries will waive them upon purchase.
Do have a designated driver.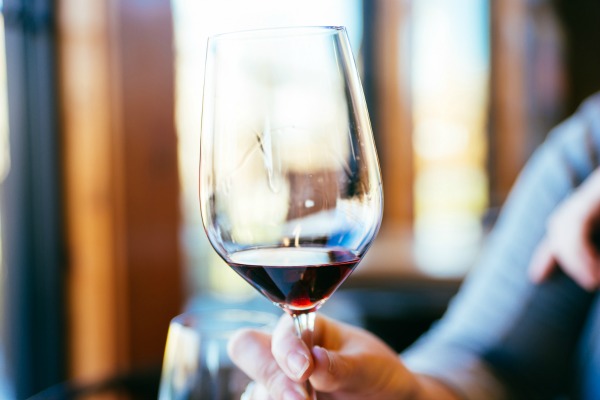 Don'ts
Don't forget to eat first!  It is not a good idea to taste on an empty stomach.  Many wineries serve appetizers or meals, but those that don't often allow outside food or picnics.
Whatever you do, don't chew gum or bring in outside liquids – except water.  Wine does not pair well with Starbucks.
Don't wear perfume, cologne, body spray, etc.  Enjoying wine thoroughly involves a fair amount of sniffing and you don't want to ruin the experience for yourself or others who are trying to pick out particular aromas.
Don't say no.  Meaning, if you only drink reds, don't discount the whites.  You may find yourself pleasantly surprised!
Don't get drunk.  Wine is classy!  While it is perfectly acceptable to order a glass of wine after a tasting, know your limits.  There is a definite line between the warm glow of a slight buzz and becoming the obnoxious person knocking over the spittoon.
Don't forget to tip.  Gratuities may be prohibited at certain establishments, but please always be prepared to leave a little extra on the bill.
Now that you know the proper etiquette, get out there and start tasting!
*Photos taken at Telaya Wine Co. and Coiled Wines by photographer Ammophotog. Thank you to wine ambassadors Heather at Telaya and Amanda at Coiled!